Every week we work directly with local producers, gathering from their farms the small, big or misshaped products that they cannot sell. With these products – that are always local and from the season – we set two types of boxes for our associated consumers.
Our consumers pay an annual fee worth 5€ when picking up their box for the first time.
When signing up as a member, one must:

Choose the most appropriate box for your family and/or friends:
Small box (€ 3,5) - contains 3 to 4 kilos and 7 varieties
Large box (€ 7) - contains 6 to 8 kilos and 8 varieties

Pick up their box once a week on a chosen day and fixed delivery point. We always sell our products on the same delivery points. In Lisbon, on Mondays, from 5pm to 9pm, at Largo Residência's Cafe (Largo do Intendente Pina Manique n.º 19) and on Tuesdays, from 5pm to 9pm, at Ateneu Comercial de Lisboa (Rua das Portas de Santo Antão n.º 110, 1º andar). In Parede (near Cascais), on thursdays from 5pm to 9pm at SMUP (Rua Marquês de Pombal, n.º 319). Payment is due when picking up the box.
3. If you cannot come to pick up your box, you must contact who's responsible for that delivery point at least 5 days in advance. Failing to pick up your box without notice implies the full payment of the box: the farmers harvest the products according to our demand, and the Co-Op should not generate waste due to the consumer's lack of notice.
In case you run an association, a canteen, a small jams business, a restaurant, etc., please contact us so that we can check if the products you want are available and analyse the feasibility of preparing a package that matches you perfectly!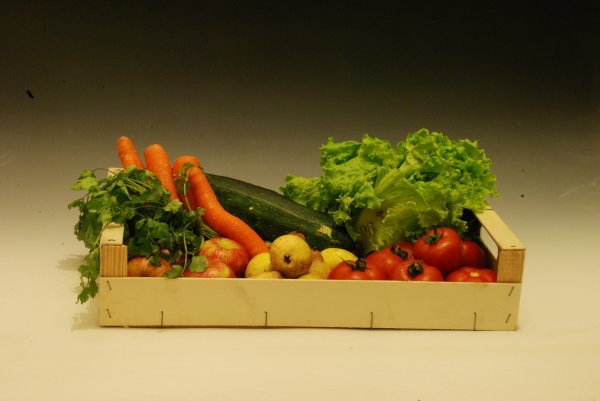 Small box 3 - 4Kg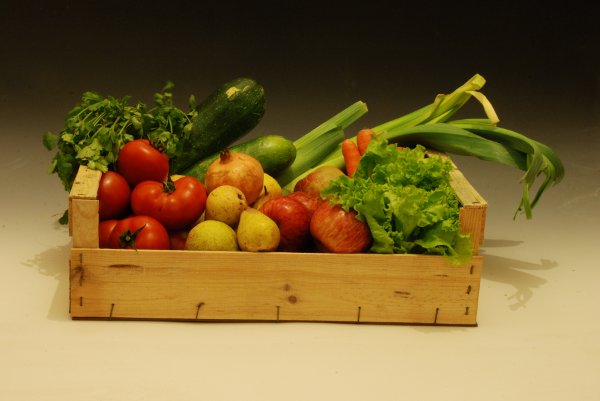 Large box 6 - 8Kg